Basket Weaving for beginners with Siân Boucherd Sunday 21st May 1-4pm
$

95.00 Sold Out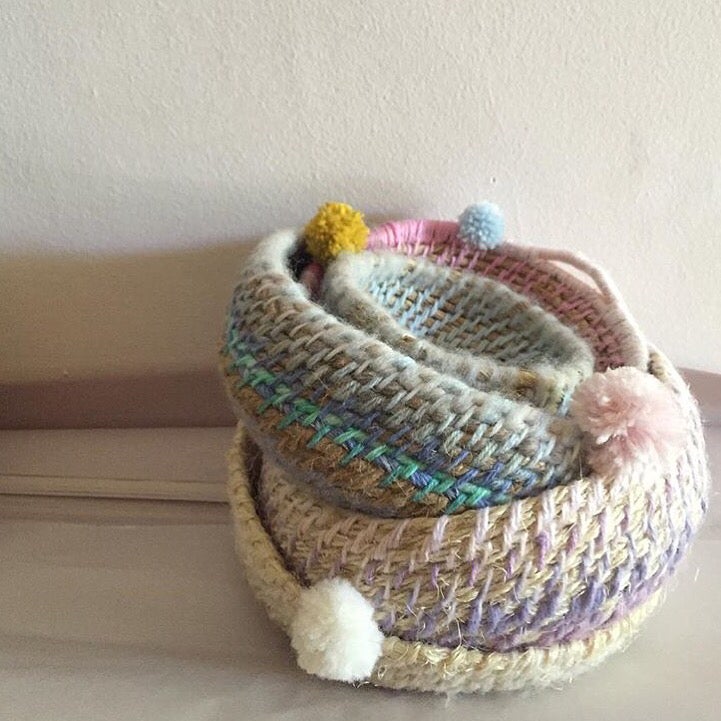 Siân Boucherd is a fiber artist specializing in basket weaving. Following the completion of her Art and Design Degree, Sian has worked across many aspects of the arts, including a stint curating Land Art projects in ancient woodlands of Kent, UK. Sian continues to explore the natural environment through her studio practice and the delivery of weaving workshops. Through the use of natural fibres such as sisal, jute and wool Sian creates meticulously hand crafted vessels by way of a coiling basketry technique.

........
Explore the ancient craft of weaving and take home your own functional work of art. In this workshop you will learn techniques to build and shape a beautiful unique form.

This is the perfect workshop for those just starting out as well as those with some skills wanting to work in a constructive and creative community environment.

Weaving is a wonderfully meditative practice that allows you to unplug, slow down and craft something with your own hands. This workshop will introduce you to the coiling technique of basketry using ethically sourced raffia and other natural fibres such as cotton, wool and feathers allowing you to personalise your little creation.

All tools, materials and refreshments will be provided. If you have some old balls of wool at home, leftovers from other projects, then feel free to bring them along as this is the perfect way to use them up!
Where:
Mechanics Institute
20 Meadow Street
Guildford
When: 21st May
1-4pm
Parking on site
Afternoon refreshments provided.
Share